Welcome to Eris Bridal Wedding Salon!
Greetings from Eris Bridal and congratulations on your engagement.
We are pleased to assist you for your unforgetable day.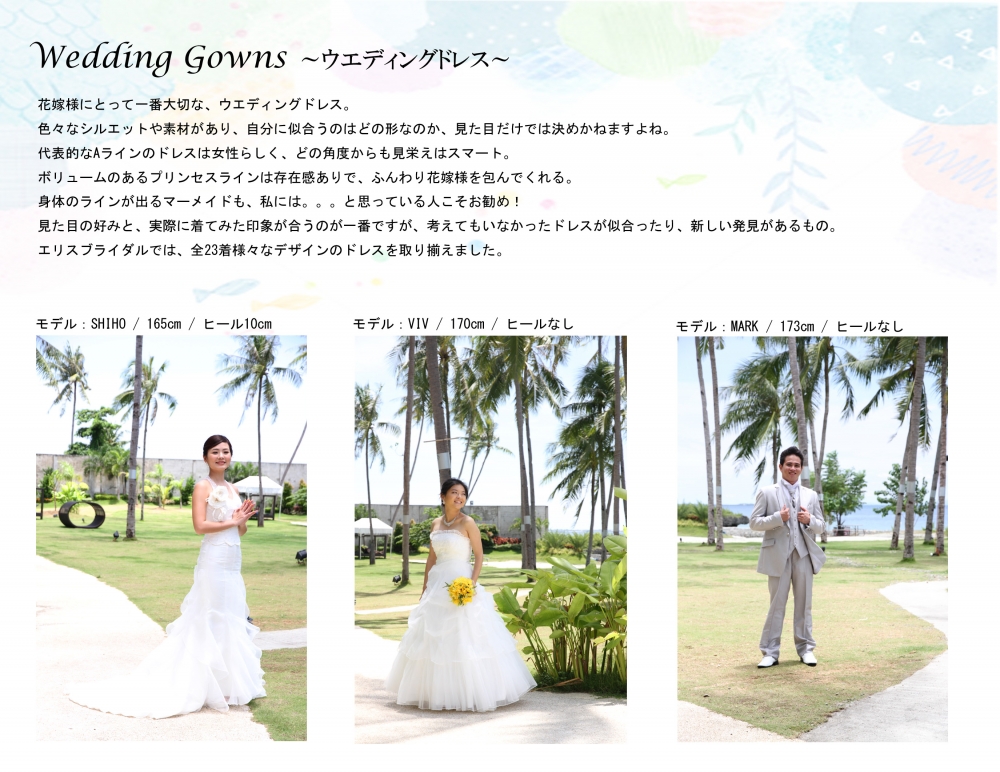 The Eris Bridal Salon is the rental gown salon where all your dreams comes true,
you can find in our salon all what you need to be ready for your Big day!
It's located in Cebu/ Mactan Is. which is owned by Japanese.
We offer the high quality, modern and sophisticated designes wedding gowns
and tuxedos.
You may find your special one from more than 20 wedding gowns which are our
best selections.
We also offers Custom-made gowns for Wedding, Reception party, Prenuptial
photo shoot. Get your own gown for your special day!
Please don't hesitate to inquire anything regarding Photo shooting,
Hair&Make-up and Weddings!
We are looking forward to hearing from you.
Contact:
info
cebuwedding.jp
※Please put @, instead of
. No spam email!
Click thumbnail for larger image